Sapphire International School (SIS) is building the dream world for parents, students and educators alike. SIS has incorporated more than 100 smart classrooms in their campuses across Delhi NCR.  
Sapphire International has three campuses in Delhi NCR – Crossings Republik Ghaziabad, SIS Noida and SIS Anand Vihar. Interactive learning-based technology has kept them at the top of the list of CBSE schools in India.
Netoyed for Education's transformative education technology solutions has helped Sapphire International reach this zenith. Sapphire International has fostered a community of satisfied parents and educators, and happy students.
Take a brief look at how Netoyed helped them transform their campuses –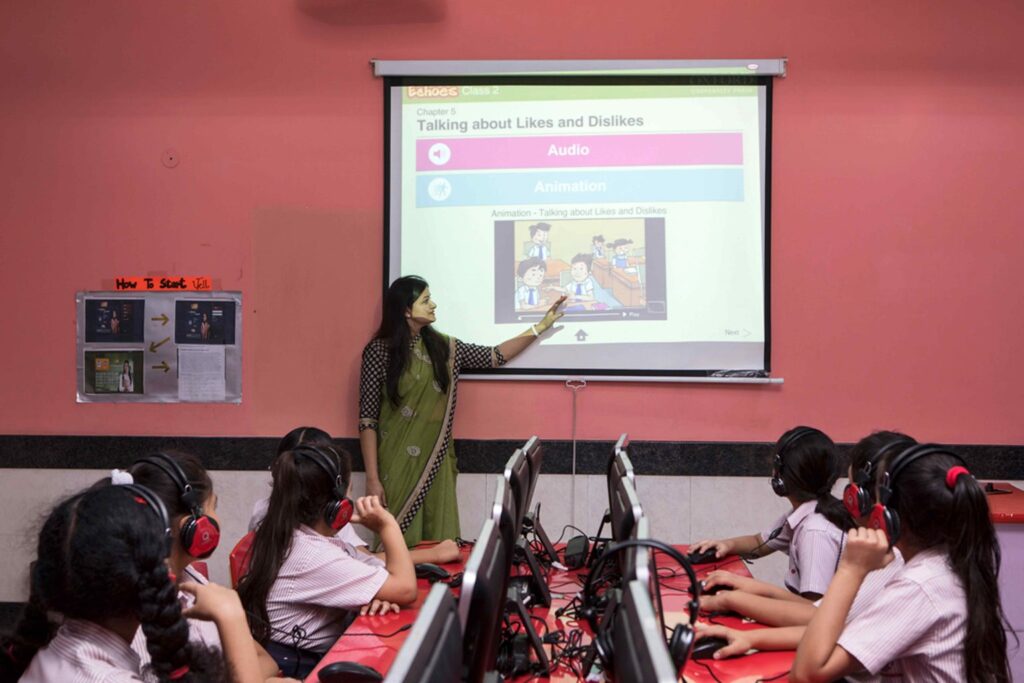 Deploying our managed Smart-Fi® (Wi-Fi) service
Upscaling the Wi-Fi infrastructure at Sapphire International was the first step towards incorporating technology-based learning solutions. For this, we analyzed floor plans of each Sapphire International campus to deploy access points. We set up Smart-Fi® access points across multiple locations at each of their campuses to optimize connectivity. 
Following this, Netoyed deploys a Smart-Fi infrastructure with strategic access points and a virtual zone director. The NOC support team is responsible for managing and overseeing all operations through the virtual zone director portal. 
Personalized network security solution
Once the Smart-Fi infrastructure was in place, our team performed security assessments for the networks within all 3 campuses. The network security assessment highlighted the need for firewalls and security protocols within the school network system. The assessment provides an in-depth insight into the security risks, vulnerabilities and network infrastructure strength to create a personalized network security solution.
Service Line Agreement (SLA) based solutions
Netoyed provided an SLA-based solution to Sapphire International. Through this agreement, Netoyed ensures impeccable service quality and rapid response on all issues. In accordance with new security solutions and requirements of each campus, the plan gets updated regularly.
Sapphire International was provided with a personalized solution wherein Netoyed provided a 24×7 management and support calling feature. The NOC Support team is available to provide instant responses to any issues and tickets highlighted by SIS campuses immediately.
Centralized management and support with VZD
Our Smart-Fi networks are managed through a virtual zone director wherein the Network team is monitoring and managing networks 24×7. The team monitors and fixes inconsistencies and issues in the network immediately and provides regular updates on the network status for a better customer experience.
Netoyed's proactive ticket management system assists the team in managing the network system. Any Sapphire International campus can alert issues they face with the network system and our team provides immediate support and recovery.
Enhanced Network Security with Firewall
Netoyed's Network Security plan for Sapphire International included an extensive firewall solution. The firewall authentication solution protects the server and the network system from breaches. The firewall was set up to ensure student and school data are protected across all channels.
Smart classrooms at Sapphire International campuses are secured with firewalls and network security protocols to provide easy and safe access to the internet.
Smart education solutions
SIS smart classrooms are equipped with ample technology-based tools for teaching and learning. With Netoyed for Education's IFDP solutions, the staff and students at SIS campuses are provided with the best environment for growth and development.
Interactive flat display panels enhance education and allow students to learn with audio-visual assistance, increasing their knowledge retention. SIS educators report students enjoy learning from IFDPs and engage more in classroom activities through these solutions.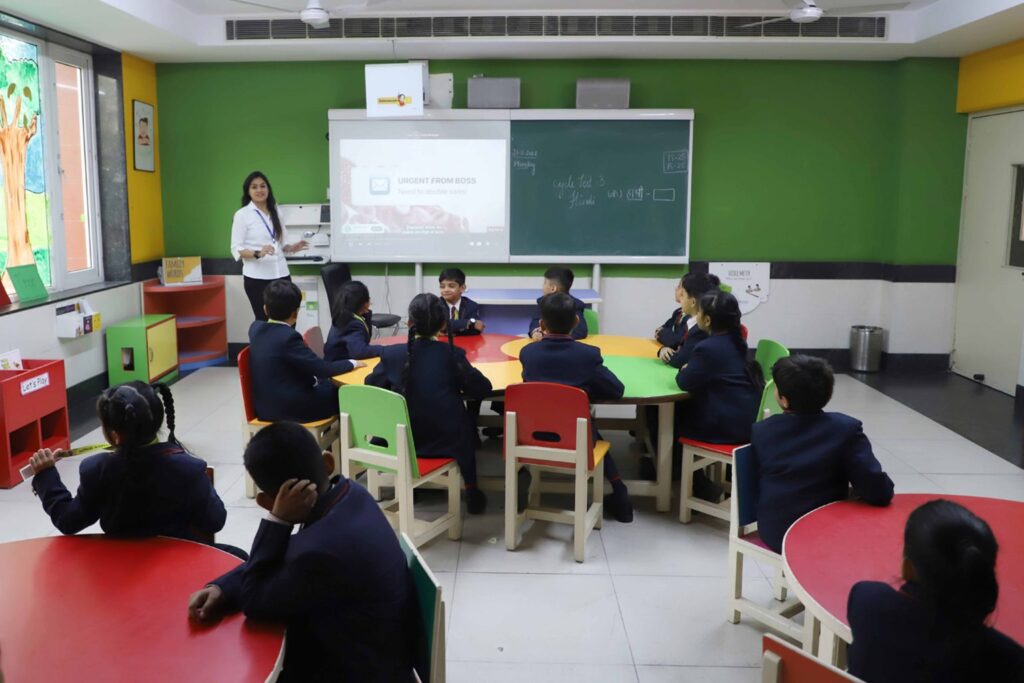 Student learning management and feedback
Sapphire International has incorporated a flipped learning model to increase engagement and knowledge retention among students. The model allows students to engage in project-based learning in the classroom while working on assessments and theory as homework.
The flipped classroom method incorporates independent thinking and allows students to apply what they learn through practical project-based learning. It improved student assessment and feedback provision. Educators are able to provide extensive feedback to students as the assessments are automatically graded. 
Conclusion
Sapphire International School, with three campuses across Delhi NCR, is rising as one of the top CBSE schools in India. With Netoyed for Education's personalized network security and smart education solutions, Sapphire International successfully incorporated smart classroom learning in all campuses.