Integrating technology with education is the first step towards building leaders for the new age. Schools and educational institutions adopting transformative technology tend to nurture students into smart and well-rounded individuals that assimilate well into the fast-paced digital world.
One such example is the Silverline Prestige School in Ghaziabad. SLPS is making waves in Indian education by becoming one of the first K-12 schools in India to be a Google Reference School in India. SLPS has adopted transformative technology and designed a curriculum for students that fosters creativity, technological and social awareness among students. 
Let's take a look at how SLPS became a Google Reference School in India:
Building the foundations
For effective transformation into a smart learning campus, a school requires unbreakable connectivity and a secure network infrastructure. Netoyed laid down the foundation for a robust IT infrastructure that can accommodate smart learning at SLPS.
Netoyed's first step was the assessment and analysis of the existing infrastructure and network security. This assessment helps in creating a personalized solution for SLPS. Following the investigation, our team created a plan that patched all vulnerabilities and built a Wi-Fi network infrastructure. We installed access points strategically for optimal connectivity and uninterrupted learning.
Developing and adopting smart learning infrastructure
Without efficient digital infrastructure, it is impossible to implement smart learning technology in the right way. Digital learning tools like Learning Management Systems, Virtual Desktop Infrastructure and Interactive Flat Display Panels, Netoyed's smart education solutions helped SLPS transform their teaching and learning environment.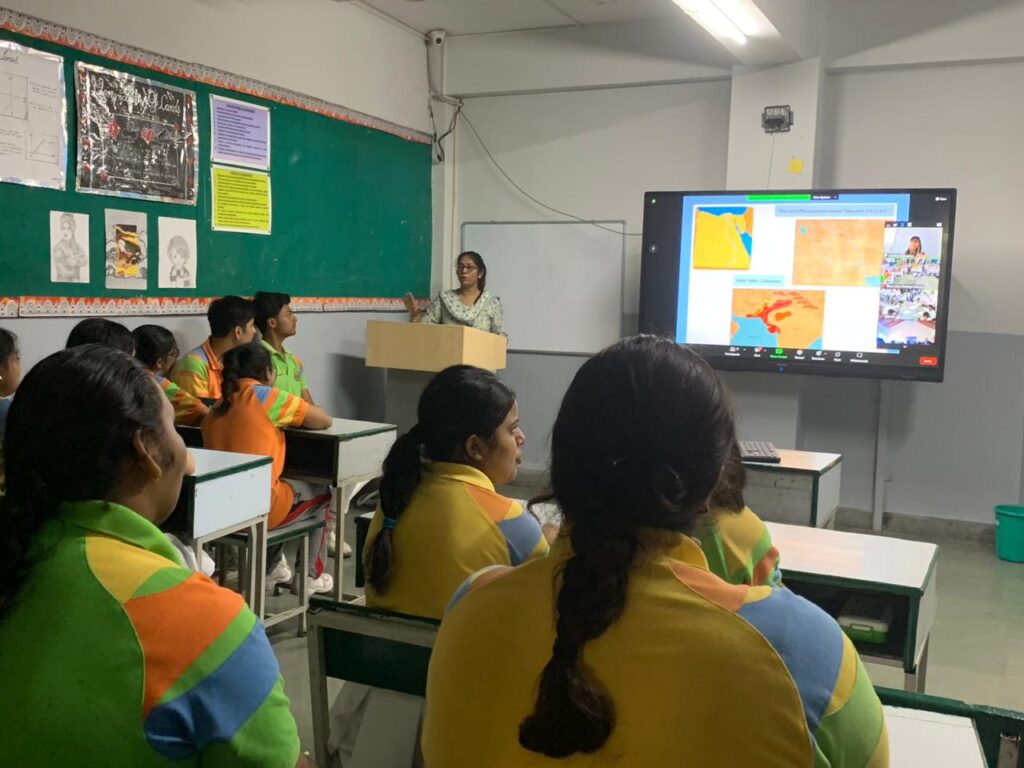 SLPS adopted a Chromebook learning model and deployed Chromebooks for Education in their classrooms. Chromebooks are a smart, lightweight, accessible and affordable alternative to expensive IT lab infrastructure. IT labs with desktops and licensed software are expensive and difficult to maintain and upgrade. Due to this nature, the physical installations of hardware and software pose a great threat to network security within schools.
To combat this issue, we strengthened the network infrastructure by deploying our Smart-Fi® solutions. SLPS shifted to a Chrome OS cloud-based learning model with Chromebooks for accessible learning.
Training and professional development of teachers
After deploying innovative education solutions, the biggest issue was the gap between the technology and the educators' digital skillset. Many teachers are not equipped with enough skills or expertise to use digital tools and the learning management system deployed by the school.
Therefore, teacher training and professional development workshops were organized to help teachers become equipped with digital skills. We started by training a selected group of 25 teachers for the program. SLPS believes in starting small and upgrading as they go.
As the first batch of educators emerged with expert skills in Google for Education tools, they began training more educators and admin staff to work with digital tools and Google Workspace for Education.
Designing a personalized learning curriculum
The next step was designing a personalized learning-based curriculum for the students. Through this education model, students are allowed to learn at their own pace with the assistance of smart learning tools.
The implementation of flipped classrooms complemented their project-based learning curriculum. These flipped classrooms focus on practical projects and learning in the classroom and theoretical learning at home. SLPS also designed 'Homework Choice" boards circulated virtually for students to choose their assessments and projects on their own.
This fosters creativity and autonomy in students and allows them to work independently and efficiently.
Consistent monitoring, evaluation and improvement
To move forward and implement the best learning environment and pedagogical technology, it is important to continuously monitor and analyze the performance of existing methods. The evaluation of current methods helps schools improve school policies and teaching methodologies effectively.
In the case of SLPS, there is consistent evaluation of teachers, students and a student-led conference held for parents. An instant feedback system is established to make necessary improvements every step of the way.
Conclusion
Digital transformation has become necessary for every sector, especially the education sector. With the help of pedagogical technologies, schools are incorporating smart learning classrooms and digital tools to bridge the gap between education and technology.
Through their definite commitment to improving education standards, SLPS has emerged to be a proud Google Reference School in India. Netoyed's transformative solutions have helped SLPS develop a sustainable smart learning model that is beneficial for teachers, students, schools and parents alike.