Learn the smart way with

Google Chromebooks
Get Chromebooks Deployed at your
School today!
Chromebooks have a simple and intuitive interface that is easy for students of all ages to use, which reduces the time and cost spent on training.
They also have minimal software requirements, which means that schools do not need to invest in high-performance hardware to run them.
Chromebooks can be set up quickly and easily, which is useful for schools that need to get devices into students' hands as soon as possible.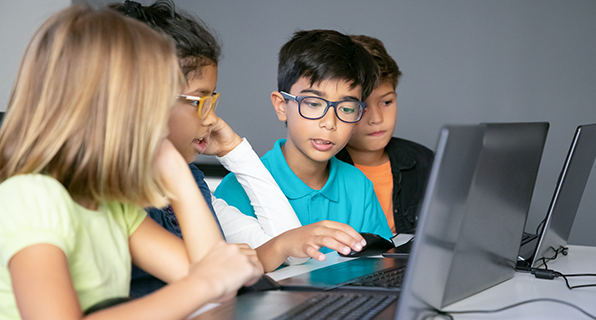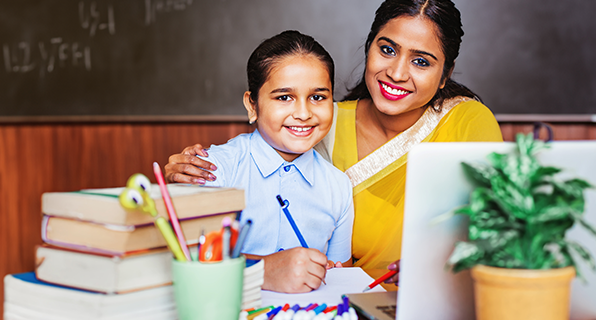 With features like Google Classroom and Google Drive, Chromebooks make collaboration easy for students and teachers.
Students can share their work with their classmates, work on group projects in real-time, and receive feedback from their teachers.
Chromebooks also integrate seamlessly with G Suite for Education, which includes tools like Gmail, Google Docs, Sheets, and Slides, making it easy for students and teachers to create, collaborate, and share their work.
Chromebooks are known for their security features, which is particularly important for schools that need to protect sensitive student data.
Chromebooks receive regular automatic security updates, which means that they are always up-to-date with the latest security features and patches.
Schools can also use device management tools to control access to apps and data, ensuring that students only have access to appropriate content.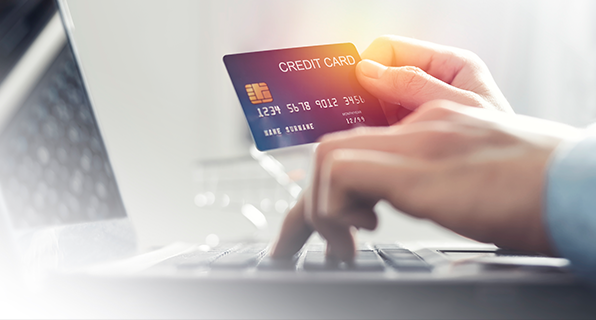 Lower hardware and software costs: Chromebooks are generally more affordable than traditional laptops or tablets, which can make them a more cost-effective option for schools with limited budgets.
Reduced IT support costs: Because Chromebooks are cloud-based, they require less on-site IT support and maintenance, which can save schools money over time.
Longer lifespan: Chromebooks typically have a longer lifespan than traditional laptops or tablets, which means schools can get more use out of them before needing to replace them.
Upgrade your schools the smarter way